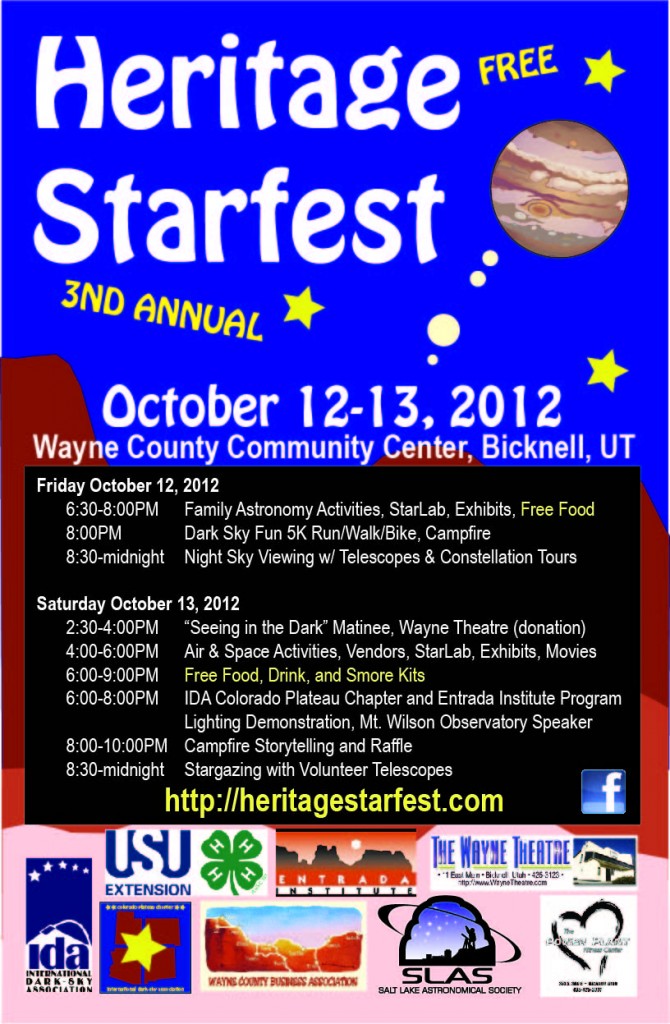 The Heritage Starfest is coming soon! Join up Friday October 12 and Saturday October 13 in Bicknell, Utah!
The Heritage Starfest is an Entrada Institute-sponsored event!
Come learn about the scientific and cultural heritage of our night skies. Help keep the night skies of the Colorado Plateau dark for future generations.
The annual Heritage Starfest encourages people to enjoy the dark skies of the Colorado Plateau, share the heritage of night skies, and encourage preservation of dark skies.
Learn more at http://heritagestarfest.com