The sixth annual Women's Redrock Music Festival is coming to Torrey, Utah the weekend of August 10-12, 2012.
If you love music and the redrocks of southern Utah, you don't want to miss this exciting event.
The outstanding lineup includes local sensation Lynsey Shelar, crowd favorite Tory and headliner Crystal Bowersox.
You may recognize Crystal Bowersox (shown below) from her exciting performances on American Idol.
"Her humble beginnings and passion for music have driven the 25-year old Crystal Bowersox to become one of the most recognized young voices and up and coming singer/songwriters in America, and soon, beyond. Crystal's emotive folk-rock-country style was catapulted from the cramped coffeehouses and cavernous subway tunnels of Chicago to millions of homes across America when she placed second on last year's season of American Idol." WRMF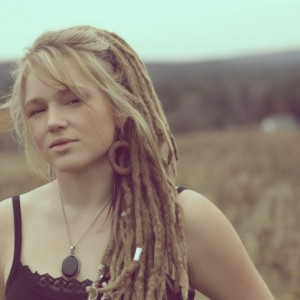 Schedule
Friday
Megan Slankard    6:00
Jen Foster    7:00
Debi Graham Band    8:15
Raining Jane    9:30
Saturday
Victoria Lagerström    Noon
Lynsey Shelar    1:00
Andrea Gibson    1:45
Adrianne Gonzalez    3:00
Natalia Zukerman    4:00
Renee Plant    5:40
Shannon McNally    6:45
Toby Beard    7:45
Crystal Bowersox    9:00
To learn more or purchase tickets, go to the Women's Redrock Music Festival page.