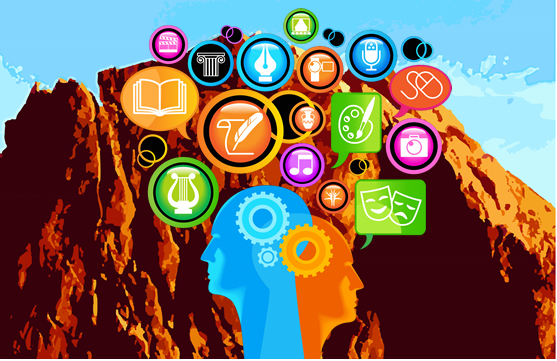 The Entrada Institute will award a stipend to an artist or writer to support work that encourages dialogue and discovery about the natural treasures of the peoples of the Colorado Plateau.
Applications for the Entrada 2016 Artist in Residence stipend are due by May 23, 2016.
The Entrada Institute (entradainstitute.org), a nonprofit organization based in Torrey, Utah, has a two fold mission: to support artists, writers, humanities scholars, and earth and social scientists in their development of new works, and to promote understanding and appreciation of the natural, historical and cultural heritage of the Colorado Plateau. To apply for the Entrada 2016 Artist in Residence award, send an electronic portfolio of your work with a letter that describes how you would present your funded project at a future Entrada Saturday evening event.  Proposals will judged on four considerations: fit with Entrada mission, quality of proposal, quality of work and diversity.
Past recipients have included artists, musicians, scholars, composers, playwrights, multimedia producers and writers. Humanities, earth and social scientists are all encouraged to apply. Past Artist in Residence recipients are not eligible for new grants.
Electronic applications are preferred.  The winner will be notified by email and announced on the Entrada web site on June 6, 2016. The stipend will be awarded later in June.  Submit applications by May 23, 2016. Send to Lee Austin, Artist in Residence Chair at leeaustin56@gmail.com.