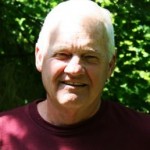 To celebrate the end of the 2012 Entrada Institute Season, two Friendraiser Events will be held.
The first will be held in Salt Lake City on Saturday October 13.
The second will be held in Torrey Utah on Saturday October 20.
Both are ticketed events and will feature popular writer David Lee.
In addition to the featured speaker, the event will also include a multimedia presentation highlighting the year's events and the presentation of Entrada Institute awards.
For more information, go to the Friendraiser page.