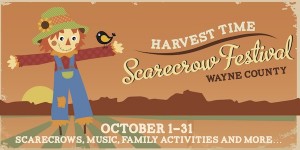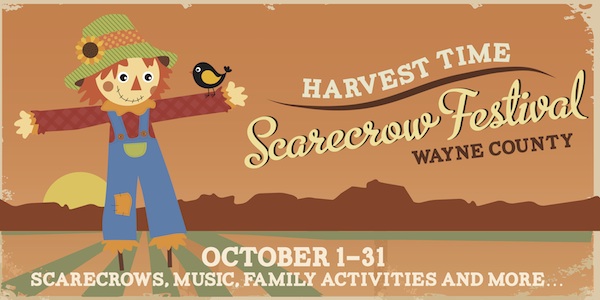 Throughout the month, there will be Harvest Time events throughout the county. The month kicks off with the Harvest Homecoming event at Capitol Reef National Park on October 4. Sponsored by the Capitol Reef Natural History Association, activities throughout the day will focus on celebrating your heritage through pioneer craft demonstrations along with poetry making, and local musicians. The day will include a welcome by Superintendent Leah McGinnis; Fruita History (2PM) and Another Day in Paradise (7:30PM) talks by Ranger Cindy Micheli; and activities throughout the day at the Gifford House from 9AM to 6PM.
On October 11, free children's activities will be offered on the lawn of Robber's Roost Bookstore in Torrey beginning at 11AM. Come enjoy lots of kid's activities and crafts.
The Great Pumpkin Run will take place at the Wayne County Community Center in Bicknell on October 16 starting at 4:30PM. Activities including a pumpkin run, corn maze, train ride, costume painting, games, and food. Pumpkins will be provided.
There will be a traveling trophy named Harvey that will awarded to the winner of the business category and also a prize for residents. On October 18, scarecrow awards will be given out at the annual Entrada Friend-Raiser held at Cougar Ridge south of Torrey. The Entrada Institute is the coordinating sponsor of this exciting month-long event.
Participate in a Spooky Science Fair at the Loa Civic Center on October 24 beginning at 4:00PM. Sponsored by 4-H, activities include dry ice bubbles, giant toothpaste, screaming quarters, and also sweet, webbed treats to eat!
The festival activities conclude with the Annual Wayne County Halloween Family Costume Party at 7:30PM at the Rim Rock Restaurant in Torrey. Dress up and join the fun!