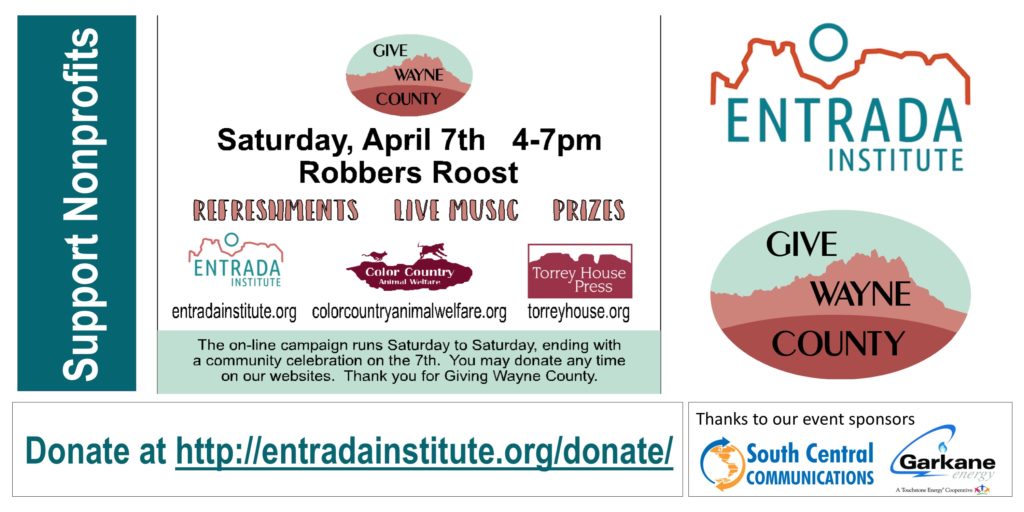 Today is the day.  join us in person or donate online to support the Entrada Institute's long- term sustainability and help raise the roof on the new stage and cultural center.
If you are one of our many supporters or event fans traveling through or living in Torrey please join the on-site activities at Robbers Roost Saturday April 7 (today) from 4:00 p.m. to 7:00 p.m.!  We'll have refreshments, some fun hourly drawings for prizes and music from several local groups. It doesn't get better than this – you'll by joined by board members from the Entrada Institute, Color Country Animal Welfare, Torrey House Press, and friends from across Wayne County!
Our goal is to raise $10,000 in matched funding in just seven days, but we know we can do it because of supporters like you!
Visit https://www.entradainstitute.org/donate/ to donate today, and be a part of the future of the Entrada Institute.