The Entrada Institute welcomed Marden Pond, composer and Entrada Institute Artist-in-Residence (2012) on Saturday September 8, 2012.
Dr. Pond provided a musical multimedia tribute to the Colorado Plateau titled "Visages in Stone – Voices in the Wind" at the Robber's Roost Bookstore in Torrey.
Combining his original compositions with compelling images, Pond created an exciting evening of entertainment for the Entrada Institute audience.
Pond introduced each musical creation providing background information about the inspiration, visuals, and music.
He incorporated a wide range of well-known and lesser known images from professional photographers, public domain resources, and his own collection. Music included a wide range of compositions including soundscapes and native flute selections.
Marden Pond Indepth
Marden Pond has taught music for nearly four decades, including positions at Saddleback College, Orange Coast College, Pepperdine University, the College of Eastern Utah, Utah State University Extension, Brigham Young University, Arizona State Universit
y, the University of Northern Colorado, Granite & Salt Lake City SchoolDistricts, & Utah Valley University (where he received the 2011 Faculty Excellence Award).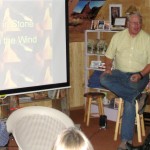 Dr. Pond holds advanced music degrees from the University of Northern Colorado and Arizona State University. He is th
e author of books and articles on music theory, digital & electronic music, music pedagogy, music education, jazz improvisation, music for theatrical dance, & music in the home. Marden has developed or been involved with teaching labs with a number of top Hollywood composers, including: Hans Zimmer, James Newton Howard, Bruce Broughton, Mark Isham, Dave Grusin, Christopher Young, Peter Golub, Harry Gregson-Williams, and Alan Silvestri.
The composer of music on over twenty re
corded albums, Dr. Pond has also created music for jazz ensembles, symphony orchestras, choirs, the ballet stage, film (including the Emmy Award-winning film, The Shadow Of Light from Milestone Productions, with an energetic title track for big band), video productions, video laser disc, modern dance groups, & a wide variety of chamber, studio, commercial & recording ensembles, a substantial amount of innovative electronic music, commissioned arrangements, & even commercial jingles. Produced in collaboration with concert pianist, David Glen Hatch, the CD, Title of Liberty, was named the 2008 Pearl Award winner as "Classical Instrumental Album of the Year." He has conducted numerous musical ensembles — professional, recording studio, community, educational. These include symphonic groups (orchestras, bands, etc.), chamber ensembles, jazz groups, choirs, theater orchestras, etc.
He arranged and conducted music for a special performance in Arlington National Cemetery on the one-year anniversary of the 9/11 attack on the Pentagon. A prolific composer, Pond has over three hundred works listed in the ASCAP catalog, including jazz combo & big band compositions, historical works based on Americana,
symphonies, cantatas, concert suites, commercial projects, and solo pieces. His works have been performed nationwide and recorded in Europe & the U.S. He has been named as Utah's Composer of the Year & honored with awards and commissions from ASCAP, the National Endowment for the Arts, Meet-the-Composer (New York), Ririe Woodbury Dance Company, the National Pony Express Association, the Entrada Institute, several colleges and u
niversities, the Barlow Endowment for Music Composition, the Utah Statehood Centennial Commission, and the Utah Governor's Award for Contributions to International Understanding.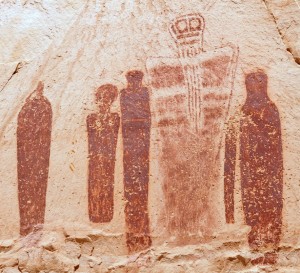 The Deseret News has called his music "electrifying" adding that Dr. Pond is an "artful and clever composer," and "a well-known composer with numerous commissioned works to his credit."
Fanfare magazine notes that his compositions are "inventive and well-crafted." William Penn (CEO, producer, AUR Recordings/Publications) has exclaimed, "Hey, Marden Pond is a SUPER MAJOR TALENT — WOW!!!!!!!!!!!!!!!!!" The Herald praises his music as "masterful and intricate work."