Tickets are now on sale for a special preview performance of "One Big Union" benefitting the Entrada Institute.
Wednesday, November 9, 2016
Rose Wagner Performing Arts Center, SLC – Studio Theatre
Doors open at 6:45 pm.
Curtain at 7 pm.
Seating is limited, so buy now.
It is $100 per ticket.
This performance uses an electronic reservation system. Pick up your physical tickets the evening of the performance at the theatre. Open seating.
Use the button below to purchase tickets: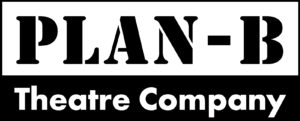 ONE BIG UNION
A world premiere by Debora Threedy
Folk hero and labor activist Joe Hill was executed a century ago by the State of Utah for a murder he may or may not have committed. His legacy live on through his protest songs that envisioned racial, gender and income equality.
This play with music focuses on Hill's relationships with the women in his life and his songwriting. It will feature more than a dozen of Hill's protest songs, including "Rebel Girl."
"One Big Union" received a workshop and stage reading this summer as part of the Utah Shakespeare Festival's New American Playwrights Project. Deb Threedy is a University of Utah law professor and a member of the Entrada Board of Directors. This will be her fourth work to be produced by Plan-B.
In "The Utah Review," Les Roka writes: "Threedy has a strong feel for bringing historical figures and themes to the stage with credible impact as fictional treatments, thanks to deep research that highlights primary archival sources. In three previous plays for Plan-B, she earned well-deserved critical praise for stories touching variously on the lives of Everett Ruess, Wallace Stegner and the relationship between Sally Hemings."
To learn more,
Joe Hill is Still Alive – Catalyst Magazine
One Big Union – Plan B