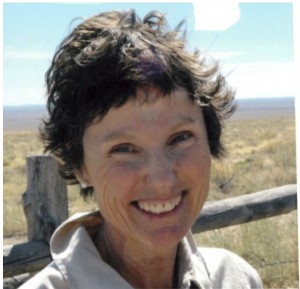 Rosemary Sucec is the 2012 recipient of the Ward Roylance Award from the Entrada Institute.
Rosemary Sucec is one of 20 cultural anthropologists with the National Park Service.  Through documentary research, she ensures that national parks and other land managers understand the rich heritage American Indians have with federal landscapes in order to enhance management and protection of places critical to tribal identities.
Through oral history interviews and archival research, Sucec has written reports to help federal jurisdictions fulfill their preservation mission.
These reports include Fulfilling Destinies, Sustaining Lives: The Landscape of the Waterpocket Fold about American Indian histories and resource uses within Capitol Reef National Park and  Still Ancestral Homeland about the American Indians who lived on lands managed by Hill Air Force Base in the Great Salt Lake Desert.