Saturday Sunset Series Event
Saturday June 30, 2012
1:30-8:00PM
Robber's Roost Bookstore, Torrey, Utah
Local and regional talent will play throughout the afternoon starting at 1:30PM.
Afternoon musicians and groups include: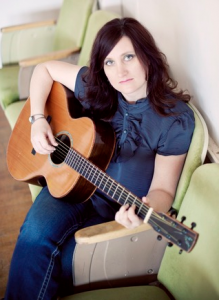 1:30pm Larry Estridge will kick-off the afternoon.
2:25pm Mark Baysinger will entertain us with guitar music.
3:20pm Steve Lutz, Barry Scholl, and Will Barclay's new group will be up next.
4:15pm Benjamin Johnson comes all the way from Manitou Springs to share his music.
5:10pm Shantell Ogden (shown on left) is a country music sensation with roots in Richfield. She now lives in Nashville. Learn more at her website.
6:05pm The popular local band The Adaptors will bridge the afternoon and evening programs.
Chris Proctor
7:00pm The evening will feature U.S. National Fingerstyle Guitar Champion Chris Proctor!
Proctor (shown on right) is known for his unique melange of styles including an aspect of Americana in the tradition of Appalachian and old-time styles. He also infuses elements of Jazz, Celtic folk, and blues. He is an acclaimed composer of original music and a wonderful arranger for the 6 and 12-string guitars. As a performer, he has a gift for communicating the tremendous variety, vitality, and accessibility of his music.
Learn more about Chris Proctor at his website.