Donna Poulton is well-known for her book focusing on Utah's canyons and deserts. Co-authored with her husband, Poulton's latest book provides a comprehensive survey of the long history of artistic interpretation of the Teton Range and Jackson Hole area, and is timed to commemorate the hundredth anniversary of the formation of the National Park Service in 2016 and its early efforts to establish Grand Teton National Park.  It includes over 375 paintings, drawings, and photographs, including traditional as well as more unique, contemporary interpretations of the magnificent Tetons landscape and its wildlife. Examples are gleaned from across the span of more than two hundred years and represent a wide variety of styles to include such artists as: Edward Hopper, Thomas Hart Benton, Thomas Moran, Carl Rungius, Billy Schenck, Frank Tenney Johnson, Herbert Buck Dunton, Tucker Smith, Clyde Aspevig, Ed Mell, Donna Howell-Sickles, Amy Ringholz, September Vhay, Conrad Schwiering, Jim Wilcox, LeConte Stewart and many others.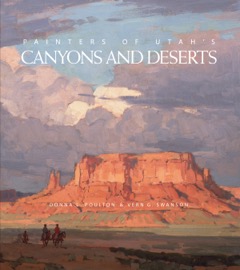 Bio: Donna Poulton curated art of Utah and the West at the University of Utah's Museum of Fine Arts for seven years, before taking a position as director of the Hal R. and Naoma J. Tate Foundation.  She grew up in Dillon, Montana where she spent much of her time on her grandfather's ranch. She lived and worked in Germany for twelve years and received her M.A. from Boston University in Stuttgart and later received her Ph.D from Brigham Young University.  She has juried and curated many exhibitions, including Bierstadt to Warhol: American Indians in the West and LeConte Stewart: Masterworks. Dr. Poulton has written articles on Utah and Western Art for Fine Art Connoisseur Magazine and Western Art and Architecture. She is the co-author of Utah Art, Utah Artists; Painters of Utah's Canyons and Deserts; Reuben Kirkham: Pioneer Artist and Deserts; LeConte Stewart Masterworks and her current book Painters of the Tetons, co-authored with her husband Jim Poulton.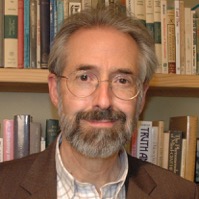 James L. Poulton is a psychologist in private practice in Salt Lake City, an adjunct professor in psychology at the University of Utah, and a member of the national faculty of the International Psychotherapy Institute based in Washington D.C.  He is the author of Object Relations and Relationally in Couple Therapy: Exploring the Middle Ground and for of Internalization: the Origin and Construction of Internal Reality and LeCone Stewart Masterworks.