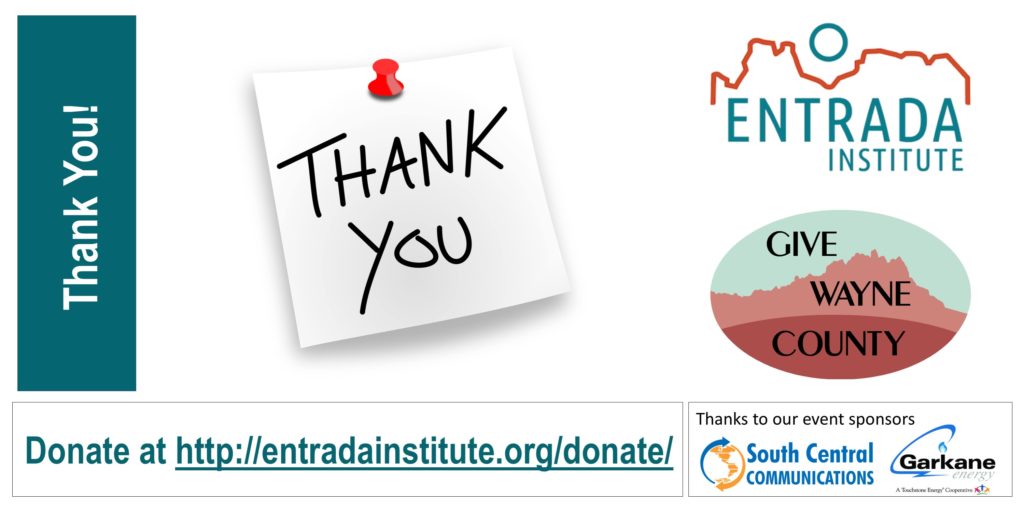 THANK YOU! THANK YOU! THANK YOU!
"Give Wayne County" was a remarkable week. Thanks to our sponsors Garkane and South Central Communications.  Not only did the Entrada Institute raise needed program funding, but so did Color Country Animal Welfare, and Torrey House Press.
Thank you again for being a community builder and friend of the Entrada Institute.  We love where we live, we love that you visit and enjoy the beauty of the Colorado Plateau.
Thank you for making our 22nd season a reality.  We are looking forward to building new memories together this year!
Have you considered planned giving? Talk to our in-house adviser to learn more about how you can build a lasting legacy and ensure cultural arts and programming will continue to thrive in Torrey for generations to come.