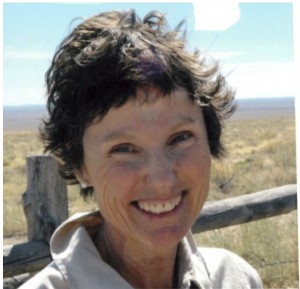 Rosemary Sucec, a cultural anthropologist with the National Park Service who has worked extensively in the Capitol Reef area, will be honored with the organization's Ward Roylance Award at an "End-of-Season" Gala on October 20, 2012 in Torrey Utah.
As one of 20 cultural anthropologists with the National Park Service, Rosemary Sucec works with cultural communities whose associations with national parks precede that of the federal government.
She gathers data and assists with developing programs, policies and guidelines to help land managers identify and protect culturally significant resources to traditionally associated peoples such as American Indians, cattle ranchers and Latter-day Saints.  As an NPS employee, she worked in the Denver Regional Office, in Yellowstone National Park, and is now located at Glen Canyon National Recreation Area/Rainbow Bridge National Monument.
Her publications include Fulfilling Destinies, Sustaining Lives: The Landscape of Waterpocket Fold: an Ethnographic Overview and Assessment of American Indian Histories and Resource Uses Within Capitol Reef National Park, Utah, and on Lands Surrounding it