Entrada Honors Visionary Artists, Educators With Annual Awards

The Ward Roylance Awards, named in honor of Entrada's co-founder and primary inspiration, were inaugurated in 1999 to recognize individuals and organizations that further public understanding and appreciation of the natural, historical, cultural, and scientific heritage of the Colorado Plateau.
CURRENT AND PAST RECIPIENTS
2016
Linton Rohr
2015
Jeffrey Chappell
2014
Capitol Reef Natural History Association
2013
Steve Taylor, Local Historian
To learn more, read the awards article.
2012
Rosemary Sucec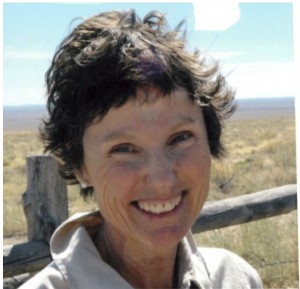 2011
Owen Olpin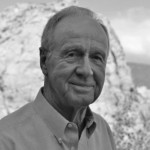 2010
Stephen Trimble, Utah naturalist, writer, photographer and educator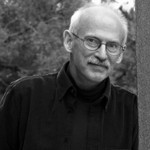 Stephen Trimble has won significant awards for his non-fiction, his fiction, and his photography, including the Ansel Adams Award from The Sierra Club. His 18 books focus on homeland, wildland, and Indian land. Learn more at his website.
2009
Duncan Metcalf, Utah anthropologist and author
2008
Bonnie Posselli, Utah artist
A Utah native, Bonnie Posselli is well known for her meticulous rendering of trees and her stunning depictions of the red-rock country. In addition to being a widely collected and acclaimed artist, she has also donated her time and work to many charitable causes, including two terms as a board member of the Entrada Institute.
Learn more at her website.
2007
Doug Snow, Utah artist
A central figure in Utah art for the past fifty years, was one of the first to champion abstract art in Utah, and, as professor of art at the University of Utah, influenced a number of artists that have received local and national recognition. An affable, energetic, constantly curious individual, Snow continues to produce the lively, inventive, always slightly mysterious paintings that have made him a Utah treasure." — Shawn Rossiter, 15 Bytes Artists of Utah E-zine, June 2004
2006
Ken Sleight, River runner, outfitter, and activist
Ken Sleight was the inspiration for the character "Seldom Seen Smith" in Edward Abbey's comic novel, The Monkey Wrench Gang.
2005
David Lee
Former poet laureate of Utah and a finalist for the U.S. poet laureate in 2001Known as Utah's "Pig Poet," for his many poems of rural life and particularly poems about pig farming, David is the author of more than seven full-length books of poetry. David's entertaining style and folksy charm have inspired crowds across the country.
2004
Cathy and Larry Bagley, Local historians and faithful supporters of local artists
Learn more at their website.
2004
Gary Pankow, Owner of Cafe Diablo, one of the country's finest restaurants specializing in innovative southwest cuisine
Gary, certified executive chef and graduate of the Culinary Institute of America, New York, donates his wonderful dinners freely to Entrada's presenters and offers his restaurant for the annual Cowboy Poetry and Music Festival.
2003
Katie Lee, Renowned singer/songwriter and river activist
In her memoir, All My Rivers Are Gone, Lee recounts her adventures on Glen Canyon during a time when that stretch of the Colorado River was little known. Since the flooding of that stretch of the Colorado River in the 1960s, she has remained a fierce advocate of preserving wild rivers and open spaces.
2002
Greta Belanger deJong, Publisher and editor of Catalyst magazine, a monthly journal dedicated to community, arts, politics and the environment
2003
Frank McEntire, Entrada president, board member, and artist
Frank McEntire is a sculptor, arts writer and director of the Utah Arts Council.
2001
High Country Quilters, A group of Wayne County residents dedicated to preserving and advancing the art of creating quilts, including narrative quilts designed to tell a story in fabric.
2000
Ty Harrison, Botanist
Professor of biology at Westminster College of Salt Lake City and expert on the native plants of the Great Basin and Colorado Plateau
2000
Larry Davis, Long-time director of Anasazi Village State Park.
1999
Ed Lueders, Naturalist, poet, author, and retired University of Utah English Professor