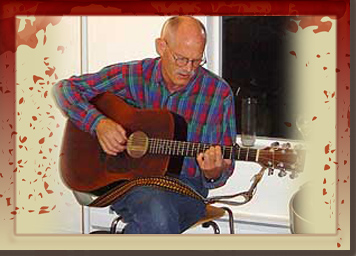 Will Barclay is a singer, musician and songwriter. A Teasdale resident, Barclay writes original roots based songs. Baryclay's style combines elements of Celtic music, Americana, and highly personal singer-songwriter styles. He's an increasingly renowned songwriter whose works are regularly covered by other artists. Whether playing solo or working with accompanists, his work is immediately identifiable and highly original.
Will has performed at numerous Entrada Institute events including the Saturday Sunset Series and the Annual Friendraiser event.
This song "Leave This World Behind" is sung about escaping from slavery.
[mp3-jplayer]